The Last Magician by Lisa Maxwell
My rating: 4 of 5 stars
Ugh. I've never felt such varying opinions about a book over the course of reading it. By which I mean, at one point I was ready to give The Last Magician 5 stars, while at another I was thinking, "no way this is more than a 2." I loved it one chapter, hated it the next. But after a good sleep (I stayed up way late yesterday burning through the last half of the book) I've decided that if a novel captures my attention to the point where I won't put it down, I can't give it any less than 4 stars. And in spite of its shortcomings, TLM deserves every one of them.
I could go on and on about this book. The blurb isn't entirely clear about what the plot entails (in a good way, as it was the main thing enticing me to put the book on my list), but it's best described as a mashup of Six of Crows and X-Men: Days of Future Past. Not your conventional YA "a meets b", but there were so many moments/characters that felt like they'd come right out of either one of those works. And, if I'm honest, The Last Magician is better than both of those. It has the excitement of the Ocean's Eleven-calibre heist, a creative take on time travel that rivals any Hollywood movie's, and the cutest angsty romance I've read in a long while. Under all of that is a speedily paced plot, supported by a tonne of twists that keep coming up 'til the very last pages.
For me, Esta and Harte are head and shoulders above the rest of the cast, and really all other elements of the novel. Every time we jumped to someone else's POV, I was eager to return to the two of them, especially when they were sharing a scene (which was way too little of the time!). Not gonna lie, they're a pretty cute pair. ¯\_(ツ)_/¯ Esta alone is damn awesome for the most part, even if her level of skill can stretch suspension of disbelief. (That said, she was trained by the ultimate Chessmaster villain, it turns out, so I can believe it.) She doesn't take any bullshit and gets down to business immediately, whatever that business may be.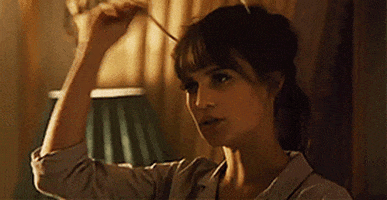 I really look forward to seeing her and Darrigan become a 10/10 power couple in the sequel.
Okay, on to why I hated TLM at some times: There was no one fatal flaw, but rather, a series of minor pet peeves that just ticked me off constantly and made the read less enjoyable. Some of it is definitely a "it's not you, it's me" thing–I didn't like the one-sidedness of our exposure to Mageus and the Order. It felt like, despite the author's attempts at nuance, the message that "Mageus are mostly good because their magic is 'natural' and the Order is bad because theirs is 'invented'" was still being shoved down my throat. Along with the implication that natural talent is better than talent born of hard work, and that science is something to be feared.
Ideology aside, TLM frequently uses the trope where everyone knows what everyone else is thinking/feeling just by reading their expressions/tone/body language (it would have been fine if it was just the people who had that magical power, but it wasn't–just about everyone was doing it). Come on, real people don't work that way. Unless they're an exceptionally poor liar, you can't tell for certain that someone is hiding something just because they're fidgeting, and you certainly can't tell that someone you've been around for five minutes tops has a crush on another person just by the way they look at them! And the ultimate pet peeve of all time: Jianyu. The author's done her research for almost every other aspect of the book, and you can very well tell, but come on, Jianyu is a Mandarin transliteration belonging to a character who's well established as Cantonese. Maxwell gets his uncle's gang's name in the Cantonese transliteration (On Leong Tong), so why this little error that just bugs me every time I see his name? /end nitpicking
When I picked it up, I didn't realise TLM wasn't a stand-alone, leading to one of the moments where I hated it at the rather unresolved ending. But now that I know it's only the first in a series, I see real potential for this to become an epic–clocking in at 500 pages, TLM is an expansive story in and of itself. Its sequel is now one of my most anticipated reads.