The majority of us have experienced it: You start a book thinking it's decent enough you'll get through it. A few days pass and your attention wanders, you start reading other books or doing other activities and every time you look back at the original book you tell yourself you'll finish it some other day. Somehow that day never comes, and you keep putting it off, until finally you realise you were never going to finish it in the first place…leading to the dreaded DNF.
I use Goodreads relatively conservatively, and because of that I don't often add books (even to my 'Want to Read' shelf) unless I'm totally, completely sure I'm going to read them. Sure, it's happened in the past, especially when I was first starting out, but experience has fine-tuned my senses to the types of books I'm likely to enjoy and in turn made those the only books I add to my shelf. As such, there are only 12 books Goodreads recognises as having been officially added, started and subsequently abandoned by me:
Naturally, that number doesn't tell the full story. There are plenty of books I read a few chapters or even a few sentences of and knew wouldn't be worth my time, which never made it onto my Goodreads. Which leads to an interesting question–how far into a book do you have to get for it to be considered 'started'? If I go to the bookshop, open a book, read the first sentence and decide 'nah', surely that doesn't count as having started it in any meaningful way. You could attempt to draw an objective line at say the first chapter, but then you'd run into issues with books where the first chapter is, for instance, a one-line prologue.
I don't want to dig too far into this rabbit hole, so personally I draw the line at a conscious decision to read the book with the assumption that you'll finish it. That casts a wider net of DNF'ed books than my Goodreads official 12 without including samplers.
There are several main reasons I DNF books, but as a general rule I don't like to DNF, especially when I've already added a book to my Goodreads shelf (in my mind, that makes it feel official–don't ask me why). A even bigger incentive not to DNF is when I received the book as an eARC: Across NetGalley and Edelweiss I've DNF'ed exactly one book, although there have certainly been others with which I seriously considered doing the same. Let me talk about my thoughts on ARCs and non-ARCs individually.
Non-ARCs
So, these are the books I get from any source that isn't the publisher. For me, that includes primarily books I buy myself, books I borrow at the library and books I've been given as gifts.
DNF'ing books in the first category is very rare. I've spent money on them, I've vetted them at the bookshop before buying, I know what I'm getting and hopefully it's what I like. However, there have been a few books I've bought in the past and slowly lost interest in, most of them bought long before I had this blog and read regularly. In other words, before I knew my preferences so well. Some of them, like Strange Alchemy by Gwenda Bond, I bought because they were part of a multibuy promotion where I already wanted another book that was part of the deal and fell for the bait.
One or two, like Dust by Hugh Howey, I bought just because they looked interesting and later lost interest due to my own short attention span.
The second category, books acquired at the library, has a moderate proportion of DNFs. While I do read the synopses and first couple pages of library books before I check them out, their cost to me is obviously a lot less than bought books. So I'm a fair deal more trigger-happy when deciding to borrow books, and would be even more so if some of the hardcovers weren't so unwieldy to carry home. Because I sometimes check out more library books than I have time to read, the most common reason I DNF them is simply that other books were higher on my priority list. It doesn't necessarily mean that the DNF'ed book was bad or even worse than the ones I read; sometimes all it takes for me to eschew one book in favour of another is the condition of their copies. Yes, I'm unapologetically drawn to new, shiny books that smell like glue.
Of course, all the standard reasons for DNFs that you're probably well acquainted with apply as well. If a book drags on for too long, or starts off compelling but becomes incomprehensibly convoluted later on, or sends an overly problematic message, these are all reasons I say 'enough'. And by 'problematic message', I personally mean really problematic. I don't DNF books just because I disagree with them or their authors' beliefs; I've read and liked/disliked to varying degrees a book where the author denies climate change, multiple books glamorising abusive relationships and a book vilifying the entire Christian religion as bigoted fascists. However when it gets to romanticisation of actual, I-shit-you-not genocide, I hit my limit for some reason, couldn't tell you why. (I'm not even going to link to the book because I don't want it getting any more attention than it already has.)
The third and final category, books given to me as presents, is the one I'm most likely to DNF. Not because they're bad–some of them are bestselling award winners–but because, well, they're just not suited to me. I feel bad for DNF'ing them after a few halfhearted attempts or straight up not touching them, but when faced with the choice between 500 pages of dense academic writing or the next eARC on NetGalley that I'm really excited about…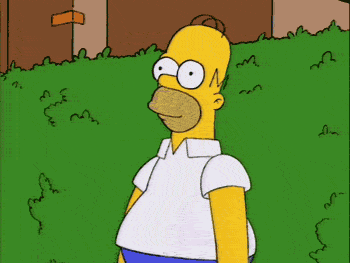 ARCs
Which brings me, of course, to the other category of books that I read. My reasons for DNF'ing, or more accurate in most cases wanting to DNF, an ARC are similar to the standard reasons for DNFs that I talked about above. The major difference is that I'm much more likely to force myself to finish an ARC, to the point where I've only ever DNF'ed one. This being for the simple reason that publishers give out ARCs in exchange for honest reviews, and I'm unable to provide an honest review without having actually finished the book.
In fact, I don't write proper reviews for any of the books I DNF, although I may assign a star rating on Goodreads based on what I've read and add a couple sentences explaining my issue with the book. I believe it's just not possible to write a review with any amount of accuracy if you don't even bother to finish the book. One of my pet peeves is when reviewers rant about a book they DNF'ed that I read and make criticisms that get resolved later on in the book. Like, if you're annoyed about Plot Hole A, the least you should be doing is checking the rest of the book to see if it's actually a plot hole or a hint left by the author for clever readers.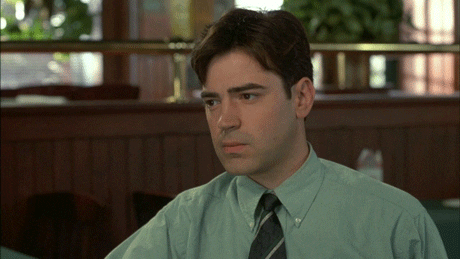 Anyways. I sort of went off on a tangent there, but the point is: I think that reading a book in its entirety is necessary to write a good review, and it's for this reason that I finish essentially all ARCs, even if my ultimate rating is no higher than it would have been had I DNF'ed.
---
How frequently do you DNF books? If you receive ARCs, does this differ between ARCs and non-ARCs?
What are your main reasons for DNF'ing books?
Do you think it's a good idea to write reviews without having read the whole book?
No pressure, but if you have an answer to these questions or another thought you'd like to add I'd love to see it in the comments!
As usual, thanks for reading ❤