My rating: 4.5 of 5 stars
Length: 352 pages
Release date: 18 September 2018
Emika Chen barely made it out of the Warcross Championships alive. Now that she knows the truth behind Hideo's new NeuroLink algorithm, she can no longer trust the one person she's always looked up to, who she once thought was on her side.

Determined to put a stop to Hideo's grim plans, Emika and the Phoenix Riders band together, only to find a new threat lurking on the neon-lit streets of Tokyo. Someone's put a bounty on Emika's head, and her sole chance for survival lies with Zero and the Blackcoats, his ruthless crew. But Emika soon learns that Zero isn't all that he seems–and his protection comes at a price.

Caught in a web of betrayal, with the future of free will at risk, just how far will Emika go to take down the man she loves?
He was once the hand that pulled me up. Now I have to be his.
Higher stakes, darker themes. As Wildcard's tagline ominously promises, it's time for a rematch.
I'd recommend refreshing yourself on what happens in Warcross before starting Wildcard. This is not a book you want to enter without knowing what's going on. The story goes at breakneck pace, one plot point leading immediately to another like those domino effect videos you can't pull your eyes away from.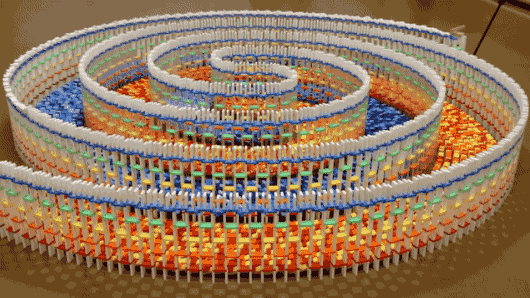 If you are aware of what's going on, you're in for a wild ride with great plot twists. Betrayals, secrets and high-octane action make for a smart, slick sci-fi thriller that rarely goes where you'd expect. The suspense is strong with this one: There's always an element of fear that everything will go wrong, and with stakes this high, everything means the fate of the world. Even though you know deep down that Emika will pull through in the end, Wildcard instills just enough doubt that you're never tempted to relax. The antagonists are legitimately scary. The danger feels so real. You know the protagonist has to win in a book like this…but what if this time she doesn't?
I still love Emika. This time round, her ironclad moral compass and inexhaustible resourcefulness really get their chance to shine. I wanted more Hideo. He appears less than in Warcross, being absent for most of the first half of Wildcard. But when he does show up, it's worth the wait.
Speaking of Emika and Hideo, shippers, you won't be disappointed. I would know, because sometime in between September last year and now I threw myself wholeheartedly onto the S.S. Emika/Hideo. (What's the portmanteau? Is there even one that works?) In spite of the minor issue with Hideo trying to brainwash humanity, their prospects look especially bright in Wildcard because contrary to what I expected, there's no love triangle. I was all but sure there would be one after it was the first reaction of both me and a friend independently reading the first book when Zero's identity was revealed. Like I said in my review of Warcross, Marie Lu has come so far as a storyteller, and she proves it again with her creative subversion and manipulation of tropes.
Marie Lu's always had a conversational, no-frills writing style. Even so, the emotional message takes centre stage in Wildcard. If you're reading this series for lighthearted Warcross games and banter, you may not enjoy this instalment as much as if you were drawn to Warcross's exploration of power and corruption in the digital age, like I was. There's not much light about Wildcard. What there is is a young woman trying to save the world through saving her enemies, because sometimes redemption is the most powerful victory.
Secondary characters, will still with room for improvement, are stronger in Wildcard than Warcross. I'm ready to officially declare Tremaine and Roshan the best secondary ship of 2018–even though I'm a big fan of Emika and Hideo, these guys were massive scene stealers and deserve every happiness on earth.
Overall, it's an explosive novel capped with an ending that is beyond fantastic as far as Marie Lu endings go. From her track record, she's not the kind of author to ever hand readers an undiluted Happily Ever After with sunshine and rainbows, which is partially why Wildcard's ending feels like such a gift. And also because it's just perfect–I couldn't have asked for a more justified, emotionally satisfying conclusion.
I know Wildcard has been getting mixed reviews, with more than its share of two-star rants, but in my eyes this was Marie Lu at her best. You don't want to miss it.
---
Other reviews in this series: